Over the course of our 100 Kickstarters to Learn From series, Levi and I have interviewed close to 200 artists and two of their main concerns are:
What to do when you don't have a fan base, and
How to best use social media in your Crowdfunding Campaign.
These are highly valid concerns, and I'm guessing you've had these thoughts.
But the answer to your concerns is surprisingly simple.
As a matter of fact, the answer is so easy that if I were to tell you the biggest mistake that musicians make in driving traffic to their Crowdfunding Campaign, you might not believe me…
First-time Crowdfunders' Biggest Mistake
They place too much emphasis on developing assets that they don't have instead of concentrating on the assets they do have.
In other words, they try to court strangers (people they have no preexisting connection to) instead of simply reaching out and contacting their inner circles: family, friends, and turbo fans.
The people most likely to back your project are those who are most likely to get your back in everyday life.
Go ahead. Smack yourself on the forehead and say, "Duh, gee!"
Without a doubt, spending your effort on your inner circles will bear the greatest return of all your funding efforts.
3 Ways to Drive the Best Traffic to Your Funding Project
It's not so much about using social media in your campaign as it is about reaching those people who are already connected to you.
Amazingly, you don't even need a mailing list or an existing "fanbase" to successfully crowdfund! You already know the people who will fund the large majority of your goal amount, so now you need to focus on getting them to your project page with the intention of backing you.
Here's how…
1) TALK IN PERSON
Talk to those closest to you in person if at all possible.
Give them a chance to understand your purpose, passion and vision.
Use the discussion not only as a way to introduce people to your Campaign but also as an opportunity to refine your story.
2) TALK BY PHONE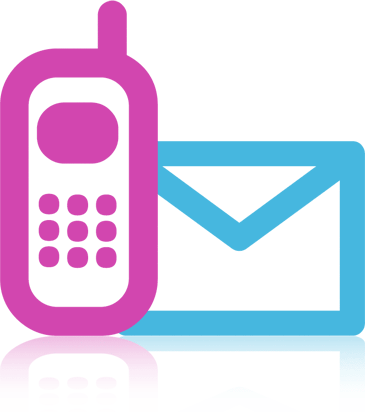 You undoubtedly will not have time to track down your 100 closest friends and family for in person discussions.
The next level is contacting them by phone.
It is important to take the time to make contact because these are the people who already believe in you; you just need them to buy into your current project as they digest your story.
It is also important that you practice your Call to Action  during these conversations.
Be absolutely certain to let them know specifically how they can support you by telling them where to find your project, when they can find it, and what to do when they visit it.
3) PERSONAL EMAIL or MESSAGE
Of the three, this is simultaneously the lowest and highest priority.
It is the lowest in the sense that you should be doing your best to contact your inner circles face to face or by phone.
It it the highest in that, even if you have talked to them face to face, you should deliver a personal email or message that either introduces or reiterates your Campaign and delivers your Call to Action.
This should be as personal as practically possible, NOT just a form letter or mass Cc to your address book.
Completing These Steps WILL Help You
Once you have worked your way through your inner circles using these three techniques, you should feel like dancing around and giving yourself high fives!
For one, you will gain backers to your Campaign. Remember, these are the people most likely to convert from viewer to backer and propel your Campaign to success!
Second, your inner circles will give you support and encouragement that will flat out feel awesome!
Why?
You've been plotting and scheming in your head for months. The first time you get the idea out of your head and talk to people about it can be earth shattering. Their excitement is contagious and it will give you a much needed confidence boost.
Now Get to Work!
While the basic idea of a Crowdfunding Campaign is simple, the actual execution can feel surprisingly complex.
But don't overthink it.
Engineering a ground-breaking social media strategy is not likely to happen. Your inner circles coming through for you is.
No matter what your project looks like, make sure you contact your inner circles personally through face to face conversation, by phone, or by email.