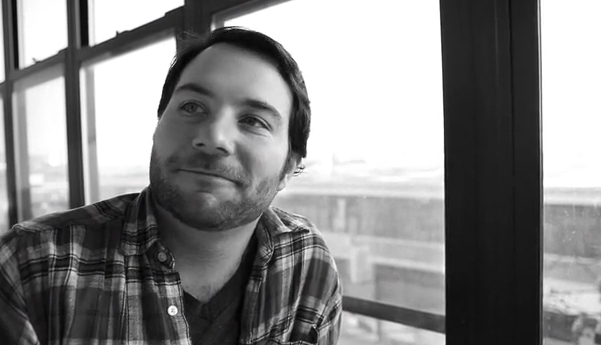 The mid-campaign slump:  the middle 10'ish days of your Kickstarter campaign where just about nobody pledges.  Most Kickstarter projects have one.
Think about the agony of checking your project eight and a half times a day for 10 days only to see no new backers.
It isn't much fun.
Many projects will eventually reach their goal but I think we can all agree that it would be better to forgo the mid-campaign slump.
Defeat The Mid-Campaign Slump In 3 Easy Steps
Like we just agreed, nobody likes or wants to go through a mid-campaign slump.
So how do you avoid it?
I had the privilege of running across Carl Banks and his Kickstarter project. His project started off with a nice bang and then maintained a consistent, positive trajectory for the rest of the project.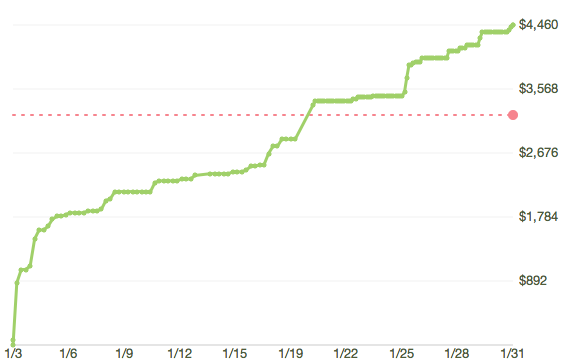 (Kickstarter Graph from now-defunct CanHeKick.it)
I have viewed many (many, many, many, many) graphs that don't look this good, so I was impressed when I saw Carl's. I reached out to him asking about how he avoided the slump. What he said boils down to 3 simple steps.
Step 1: Be Personal
The fuel that makes a crowdfunding project run is BY FAR connections.
A connection is a link that brings outside parties into your project; often this is through knowing you or through identifying with the emotion of your project.
My initial mailing list only consisted of 20+ people, but those were people I targeted because I knew there was a high probability of them backing the project.

I felt that people's email inbox was a little more sacred than social media so I limited the amount of email spam and opted instead to focus on social media.

And, by far, the majority of support came via social media.  There was a direct correlation between posting to facebook and obtaining new backers.

I spent the first week posting the page in general and then when I felt things slowing down a little bit I moved to sending personal messages to people… – Carl Banks
The place to start the process is the simple step of being personal with people.
DO NOT assume that email blasts and/or social media posts will suffice. These are appropriate parts of your strategy to reach people but should not be the only parts of your strategy.
Step 2: Invite People Into The Project
Whether or not a connection already exists, everybody wants to be "in" on something. It is always fun to be part of the Kool Kid Klub.
It is helpful in crowdfunding to remind people how their support helps in a very direct and real way.  People want to feel like they are in on something new and fresh, so using language that makes things feel very personal helps a lot in obtaining their support. – Carl Banks
Step 3: Ask for Support and Create Sense of Urgency
Once you have reached out personally and invited someone into your project, the only step left is to very explicitly ask for support now.
…asking for their support as well as emphasizing how helpful sharing the project would be [is helpful].

Also, I noticed that when I was posting to Facebook putting a specific number of backers as a goal always seemed to help.  For example posting 'I only need three more backers to hit 50, it could be you…' would tend to lead to five or six new backers. – Carl Banks
We refer to this as the Call To Action: let the viewer know what to do, how to do it and when to do it.
This is an absolutely critical step in turning viewers into backers.
If you have done your job of being personal well then when you make your Call To Action asking people to pledge (or at least share), they will want to obligate themselves to you. It is part of the human condition. Saying NO to those we have a connection to is very difficult.
And notice that Carl stoked the fire by creating a sense of urgency. Many people will procrastinate unless you give them a reason not to. By asking for a certain number of backers or to hit a certain amount in a certain time, you give some incentive for the viewer to become a backer sooner.
The Takeaway
In order to avoid the mid-campaign slump, you can take 3 simple steps in the middle of your campaign:
Be personal

Invite people into the project
Ask for support and create a sense of urgency
These are best practices for your Kickstarter regardless of what point you are at in your project but are absolutely essential if you want to avoid the mid-campaign slump.