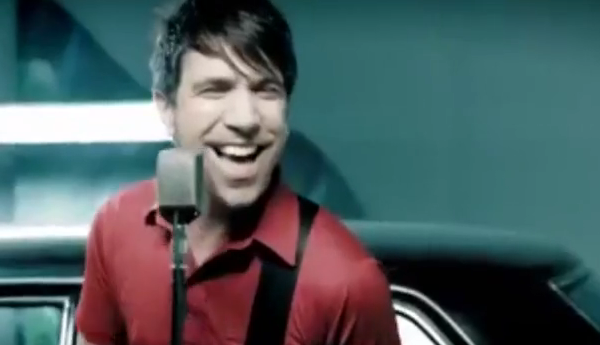 Climbing the ladder, making a career.
That's what The Fold looks to be doing.
3 CDs, a few partnerships (Chicago Cubs and LEGO!), 2011 Vans Warped Tour…
Once you get to this point, you ARE professional and that is something that comes across in their Kickstarter.  It is one of those projects that looks good across the board.
The really cool thing, though, is how The Fold view Kickstarter…
---
KICKSTARTER AND THE ARTISTIC CAREER
Levi and I have been debating for awhile now what role Kickstarter and/or crowdfunding play in an artist's career.
It seems like a legitimate tool for removing some of the risk from the artist and for adding quality to a project by ensuring proper funding.
It closes one of the bigger gaps between artists and fans by removing the black-box-like-mystery of making albums.
Because of these qualities, I think that Kickstarter/crowdfunding has a lot of potential to be used consistently in the career of an artist.
The Fold seem to think so too!
In an email interview, Daniel from The Fold indicated the revolutionary nature of Kickstarter in independent music.
Daniel:   The whole beauty of this platform is that (if delivered soundly) your campaign will finally cause some tenderness to your cause, in the world full of judgement and cynicism that is today's music business.
In their project description, The Fold bolsters this opinion:
"It's a wonderful time to be independent!"
"We want these songs FLOURISH, to THRIVE, and to make YOU a part of the process – to make this album something bigger than anything we could have ever dreamed of."
"This is less of a "transaction" and more of a conversation."
"We Are Proud To Call You Partner!  It's the wild wild west in the music business right now, but we know one thing for sure: our fans are worth it!  For us, each song, youtube, lyric or email we write to you is an inspired moment to connect with you guys."
"We believe that closing the gap between bands and fans is the future of music."
"...don't forget, things have changed!  There is no middle man anymore, YOU are now the media."
Add all of this up and what do you get?
A new business model that isn't subject to the uncertainty of labels but is subject to the connection that you establish with your fans.
By embracing this model, a band DOES put their success in their own hands.  If you are doing this as a career, this seems like a preferable position to be in.
---
A SOLID PROJECT ALL THE WAY AROUND
By the way, this project is good.
The project has a Purpose Worth Backing and a good Call To Action.
These guys do a great job with the production of both their video and their tunes.
The project description accurately communicates the Purpose and Call as well as uses images to showcase rewards.
They do leave a physical CD out of their rewards packages.  Daniel had this to say, " a BIG debate internally was "to print CD's or not to print CD's" it's still coming up, even after launch... the question still remains, should we have offered a physical CD as a prize."
Interesting question.  I'll be checking back to see what they think at a later date!
---
THE TAKEAWAY
Kickstarter/crowdfunding is a fantastic tool in the career of an artist!  Of course, it alone can't make your career but it really, truly is a tool that, when used well, can help advance your career in a significant manner.