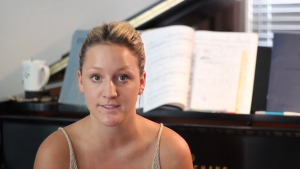 No matter what kind of artist you are, chances are high that when you dream about music, your dream looks something like this…
No, of course I am not saying that you want to play pop music to the youngsters!  But what you do want, Katy's got, and has laid it out very nicely.
[button link="http://kck.st/UxWOYT" color="teal" window="yes"]View Project[/button]
Video (4 min 13 secs)
Your fans are buying your dream
We have been hammering away at the point of making a personal connection.  Perhaps nothing sums up the artist/fan relationship more than the fact that the fan is not just buying your music, the fan is buying YOU!  The video that Katy put together really nails that essence.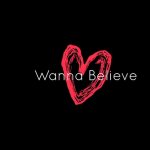 Clearly, her demographic is teen pop.  When Katy sits down and imagines her average fan, she sees a teenage girl.  And what does a teenage girl want more than anything else?  Inspiration.  Dreams.  Love.
Call it what you want, but Katy embodies this.  Her video tells me so!  The cinematography and music bed convey this emotion right off the bat.  Katy follows up with phrases such as "wanna believe" and "transformed my life completely".
This is a great example of conveying the emotion through which you are trying to make a personal connection.  If anything, this video could do more of that as it specifically relates to the music of this project.
Call to Action
Make and reinforce your call to action
Speaking of hammering away at things, Call To Action (CTA) ranks right up there.  In case you haven't heard me mention it before, I'll mention it again.  Make a straight-up Call To Action by directly pointing out what to do and when to do it:  choose a reward package and make your pledge today.

Katy may fall a hair short of being this direct but she does do a very reasonable job with her CTA.  She makes it known that she needs "your help" right away in the project description.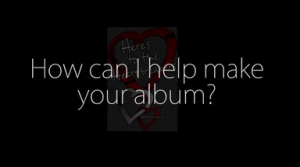 She supplements this in her video the highlight of which is the section "How can I help make your album?" starting at about 2:46.  She explicitly states, "If you would like to partner with me in making this album…"
Other CTAs in the video include:
"with your help"
"let's make this happen together"
"[the music will] grow because of you guys and because of your views and your support"
PACKAGES
Add value in the $100-$500 range
If you look closely at Katy's packages, you will notice a few things.  First, she hits the big 5 (digital download, physical CD, t-shirt, name in album credits, and private concert).
Second, she gets a number of backers at levels above $100.  Specifically, she figures out packages to offer that engage her audience:
$125 – name in liner notes+handwritten lyric,
$150 – sheet music+liner note+lyric
$250 – cover song on youtube+liner note+lyric
$350 – 2 tix to show plus a hang out before or after
This adds up to a significant level of funding ~ almost a third of the overall amount.
The Takeaway
To run a successful Kickstarter, you have to tie multiple elements together and do each of them well.  This project is a good example of making an emotionally appealing video to offer a connection point to fans, of being clear about what fans can do through your Call To Action, and offering value to your target demographic in the upper tiers of rewards packages.  As you work on your own Kickstarter, you will be well served to assure that your project nails these elements as well!