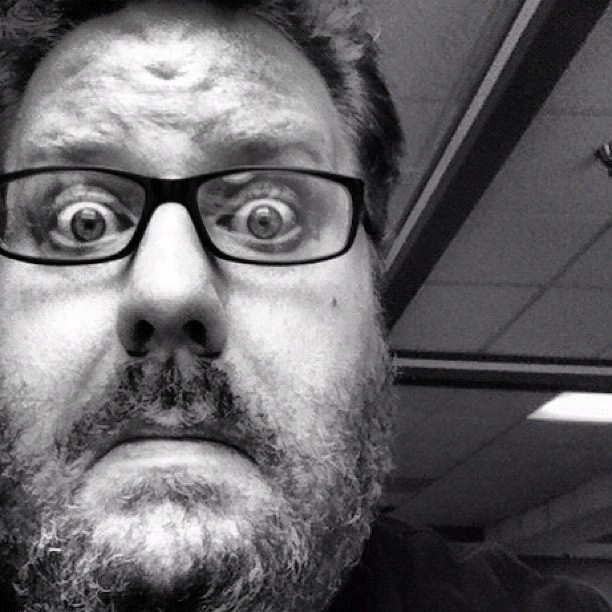 One HUGE hurdle that you must overcome before attempting a crowdfunding campaign lies in convincing yourself that it's okay to ask other people for their money.
Somewhere along the line, you've likely had thoughts similar to these:
"As an artist, it is hard to ask for money. Especially when you're playing a show and the people who are there have already paid to get in, maybe bought a t-shirt, and are just enjoying the music. I feel bad asking for more money." ~ Josh Tarp
"The biggest reason I didn't launch until two days ago is fear. Afraid people wouldn't help. That they'd think it was dumb. That they'd think that I was just mooching and not contributing myself." ~ Maggie Downs
Self doubt of this nature is totally normal. Just about every artist I've encountered has felt this way.
But the good news comes in two parts.
First, evidence from both the marketplace AND from past Kickstarter campaign creators suggests that the crowd DOES NOT have a problem with crowdfunding.
Second, you can deal with your doubt by focussing your energy in the appropriate place. This will allow you to see the ASK as an opportunity to succeed regardless of whether you receive a "yes" or a "no."
FAMOUS PEOPLE'S KICKSTARTERS GET HAMMERED IN THE MEDIA… YET STILL SUCCEED
The first bit of evidence that the crowd is okay with being asked for money lies in famous peoples' projects.
If you just listen to the media, you would think that famous people crowdfunding is some sort of evil, unethical money grab.
If people think you have a lot of money, they're going to ask why you're asking them for more. ~ Angela Wattercutter
Zach Braff's project was questioned here and here and here and is referenced here.
Colin Hanks, son of Tom, did a Kickstarter for a documentary on Tower records. As Mike Masnick points out in this article, it wasn't always well received.
This article implies that Rob Thomas' campaign for a Veronica Mars movie could ruin Kickstarter!
Nor is Alan Jones too happy about rich people using Kickstarter.
But take note of what all of these campaigns have in common: they absolutely CRUSH it!
In other words, they raise a boat load of dollars for the project and there is a very simple reason for this:
Consumers (who make up the crowd) make their decision based on their own interest.
If they value your project, they'll help make it happen.
If they don't value your project, like this one, they are free to go on their merry way.
A QUICK ASIDE: BASIC ECONOMICS & CONSUMER SURPLUS
I've mentioned here and there that I'm an economist [nerd!] and it's useful to check into this situation from an economic point of view.
The media's criticism of both famous and non-famous people crowdfunding leans substantially on the idea of "protecting the consumer" who, they argue, shouldn't be asked to take financial responsibility for the product.
But the only way for a consumer to benefit in the first place is to freely enter into an exchange with the producer.
The aggregate benefit to all consumers is called Consumer Surplus which along with Producer Surplus is the whole reason why markets and market solutions exist in the first place.
One can debate the merits of the transaction (crowdfunding, presell, standard product offer, etc.) but that is a problem for the PRODUCER to optimize.
There is no real ethical consideration involved in the market discussion, only people who use the veil of ethics to advance their own opinion and interest.
YOU NEVER KNOW WHO WILL STEP UP
Another piece of evidence comes from past successful crowdfunding campaigns.
Consider this quote which tidily summarizes the comments of many campaign creators whom I've talked to on this subject:
With all the folks I had on my list and was sure they would pledge, I was stunned by who really came forward. All in all, more folks that I did not expect to pledge did so and the ones I would have bet my life on it did not. ~ Hans York
That is to say, you cannot predict who will pledge and who won't so don't even try.
Some of the people we thought would give didn't, and some of the people we didn't think would/could give, did. ~ The Douglas County Daughters
The scary thing about asking individuals for money is the chance of rejection.
It sucks to be rejected. Period.
But people WILL step up.
Imagine this: you take everybody you know or that is a fan of your art and put them in a room. Then you ask everyone who will not or cannot pledge and back your campaign to walk out of the room.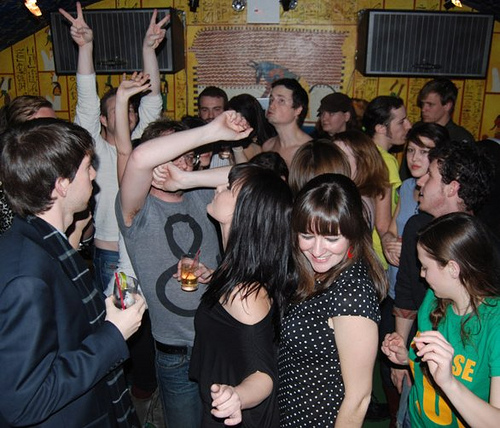 You WON'T have an empty room.
Some people will want to help and will.
Some people will want to help but won't be able to.
Some people will be too distracted (by life) to really understand what you are asking of them.
And some people won't want to help. And that's okay, too.
So how do you deal with the NO's in a constructive way?
FOCUS ON THE RELATIONSHIP
You should read this entire article by Rich Snowdon, a non-profit coach, but to facilitate discussion here, let me summarize it for you:
Asking is difficult when people focus on their own need for money.
They like YES so they feel pressure to get it.
They don't like NO because it is disappointing and doesn't help in their goal of getting money.
The resulting dynamic is one of fear and intimidation.
A better approach is to focus on the relationship and the needs of BOTH parties.
When you focus on the relationship in total, then you don't only need a YES, you just need to inform somebody of your purpose and project and then receive an answer that is also in sync with their needs.
It's called the advocacy ask and here are the three parts of it (reprinted from the article):
You're advocating for yourself—You get to be true to your core values. You get to ask from the place that's deepest in your heart.
You're advocating for your donor—You're on his side. You want him to make the best decision for himself. You want him to be true to what's in his heart. You don't ever want to finesse him. You don't want him to give sacrificially.
You're advocating for the relationship—When you're done asking you want the relationship between the two of you to be stronger than before, not soured or broken. Sometimes people get the money but lose the relationship. And is that worth it?
Fortunately, crowdfunding is likely a little lower stakes and more forgiving than raising money for non-profits. But the general idea is the same.
When it comes to your campaign, if you are full of purpose and belief in yourself, then you can put aside your simple need for money and instead focus on your greater need for somebody's honest answer which will allow you both to walk away feeling good about your relationship.
Otherwise, as Hans York points out, "If you're attached to the outcome you're doomed."
Now that you have some evidence and tools to put this fear to rest, let me indulge in a bit of advocacy for you, your creativity and your campaign.
YOU NEED THE CROWD TO SPEAK
Other than the spirit of collaboration, the coolest thing about crowdfunding is that it lets you know whether the crowd values your project enough to fund it or not.
Instead of spending tons of your own money and time on creating something you're unsure of, you do your best work floating the idea and let the crowd make its judgement.
If the crowd backs a campaign, they want it. If the crowd doesn't back a campaign, it may need work.
A crowdfunding campaign isn't exactly analogous to some business idea because it is so intensely personal in nature, encompassing your very soul.
But, if you truly BELIEVE in yourself and you KNOW that you are putting your best effort forward, then you OWE it to yourself to find out what the crowd has to say.
There is no other way to move forward as an artist than to lay it on the line by releasing your project.
If it takes crowdfunding to make this happen, then you must proceed.
Think about those people who have accomplished what you want to accomplish and who you look up to.
They, too, faced this uncertainty in their career. And, whether it was the first time or the tenth time, they faced it down and overcame it.
The crowd is ready and eager to accept and fund your creativity as long as you have the purpose and belief in yourself that you can do it.
Put your fears aside and let the crowd speak.
You'll be better off for it.