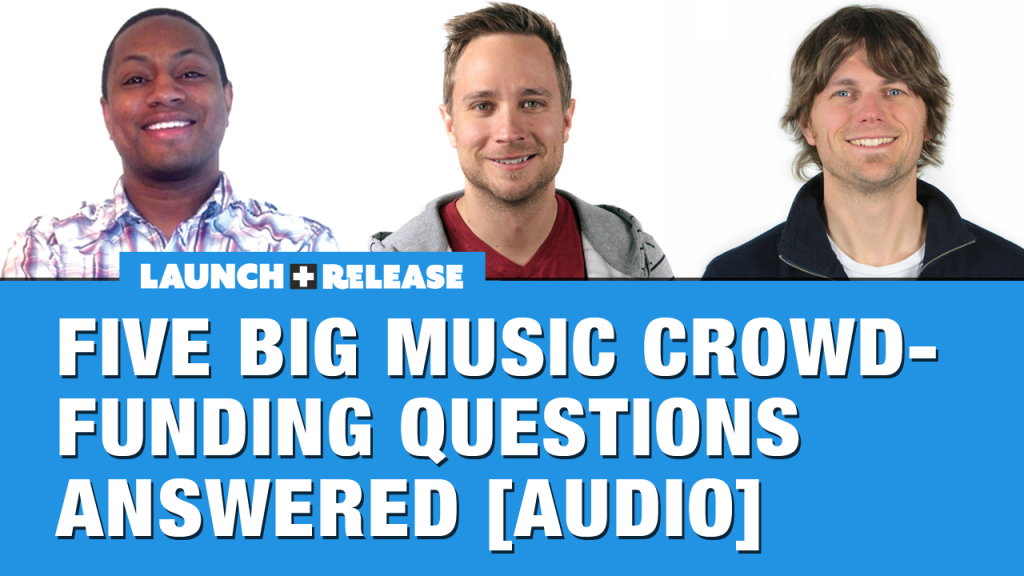 [smart_track_player url=" http://www.podtrac.com/pts/redirect.mp3/traffic.libsyn.com/themiews/EP38_TheMiewsPodcast.mp3″ title="5 Big Music Crowdfunding Questions Answered" artist="Launch and Release (audio)" color="2293e2″]
Click above to listen to Episode 38 of The Miews Hosted by: Shaine Freeman
In this short 30 minute episode of The Miews you'll discover…
Where 80% of your music crowdfunding money comes from.
How much you can raise on Kickstarter even if you're a musician with no fans.
When, during your music fundraising campaign, you can expect to actually hit your goal.
What you should say when you reach out to people individually to let them know about your project.
And tons more actionable music crowdfunding advice & tips that you can use immediately.
The Miews Podcast Listener Questions Answered On This Episode
I'm looking to launch a Kickstarter or GoFundMe for my new album.
Which one do you think I should go with?
My first Kickstarter failed. I want to try again, but should I hire a
crowdfunding promotions company to help me? If so, how can I tell if
they're legit?
I'm a new artist who doesn't have a following yet. How can I actually raise
$3,000 with nothing recorded?
How do I determine how much I need to raise on my GoFundMe
campaign?
My crowdfunding campaign is currently going and has 20 days left. But, I
only have 20% raised. How can I turn the tide and raise the full $5,000?
ABOUT THE MIEWS SHOW: "The Miews Podcast" is a weekly broadcast radio show hosted by Shaine Freeman (Co-Founder of I Am Entertainment Media). The Miews Podcast is focused on feeding starving artists success stories and career tips. Be sure to Subscribe and Rate & Review on iTunes.