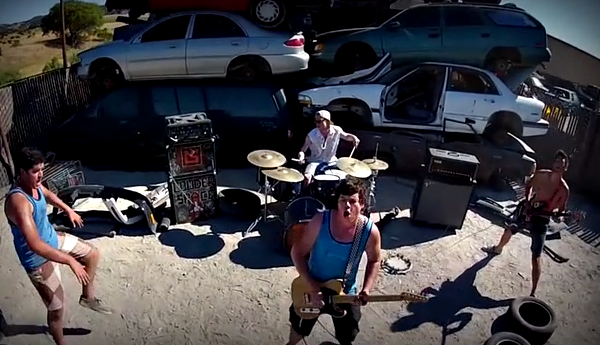 Here is a real world, music crowdfunding success story for you…
Louder Spaces raised $8470 in January with their music Kickstarter!
Their bass player, Oren, kindly took the time to shed some light on who specifically ended up backing their project.
Here is what Oren had to say:
Who Backed Your Music Crowdfunding Project?
Along with the [2530] FB likes, we have a significant fan base on Soundcloud, YouTube, and Twitter. We used these avenues to promote by posting & putting links in our profiles. 
But like one of your articles states, a majority of the funding came from our family, relatives, good friends, and biggest fans.
We each have around 1000 facebook friends. We did not do a complete dive (sending messages to everyone) but rather targeted close friends and posted statuses. This worked well for us.
Our email list is right around 300. I sent one official newsletter talking about the Kickstarter, and actually personally emailed many people on the list individually asking for their support. This worked really well too.
Can You Rely on Online Promotion For Backers and Shares?
A surprise for me was how difficult it is to get random internet fans, especially those who are college age or younger, to contribute. 
Looking on it now it makes total sense. Not only is the generation who grew up with free music, most young people just prioritize their money on other things! They also tend to wait longer to contribute (or buy a ticket, etc). 
So it was really important to keep hammering the message and remind people.
Kickstarter Advice For Musicians: What 3 things were most important to your success?
Creating a solid video and landing page was crucial. We wanted to make it as professional as possible. 
Contacting family, relatives, colleagues, & close friends right as we launched was HUGE. This is where we got the early support (from people who we knew wanted to contribute) and made our fundraising project legitimate.
One thing I felt worked well was treating the Kickstarter as a Pre-order platform for our album, especially when promoting it to fans and friends our age. "Pre-order AIRWAVES on our Kickstarter to reserve an early listen and be listed as a contributor on the album". People with less money may still be down to drop $10 to pre-order.